Dovestone Edge in the snow
Posted on Monday, 28th January 2013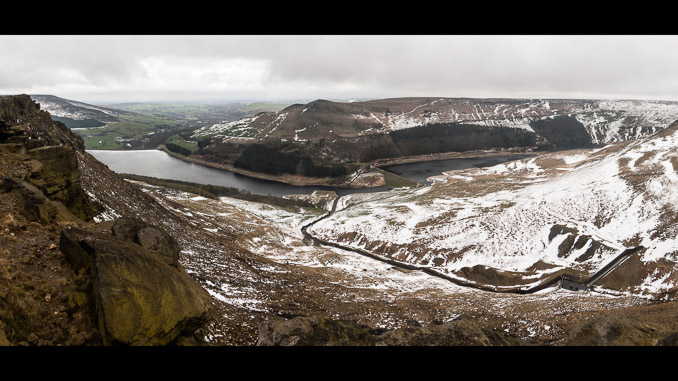 Dovestone and Yeoman Hey reservoirs taken from Dovestone Edge in the Peak District.
Last April, a friend and I went for a walk around Dovestone Edge in the Peak District and were greeted by a blanket of snow on some of the hills. Below is the view from the opposite side of the reservoir basin, from Alderman's Brow. A blanket of fog was just lifting as we arrived at this rocky outcrop, revealing the view.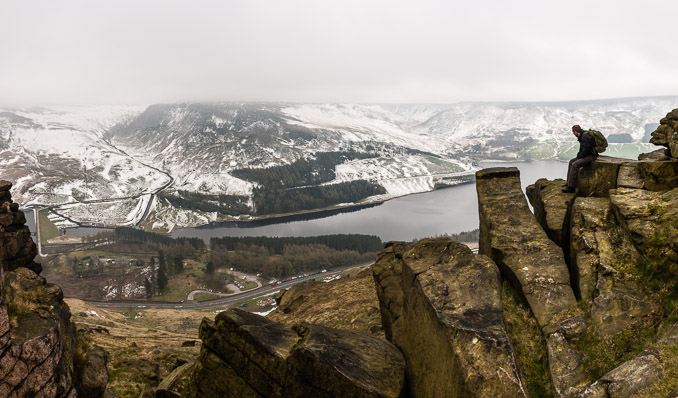 The walk was intended as a bit of training, in preparation for a future trip to the Isle of Arran. We took multi-day rucksacks packed with a bit of weight to make it a little harder. The route (below) was about 20km or so and — if I remember rightly — took us about 3h 45m (with a little, er, "detour" in the fog).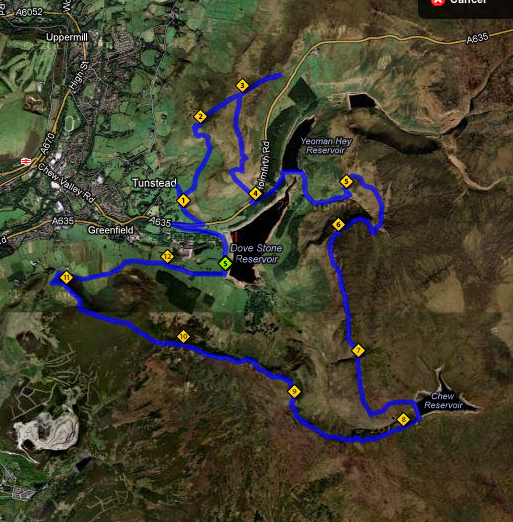 The snow — which was knee- (and even crotch-) deep in some places — made the going rather slow in places, but it was fun all the way. The route first took us up from the car park below Dovestone Reservoir to the War Memorial on Saddleworth Moor, passing some inquisitive sheep along the way.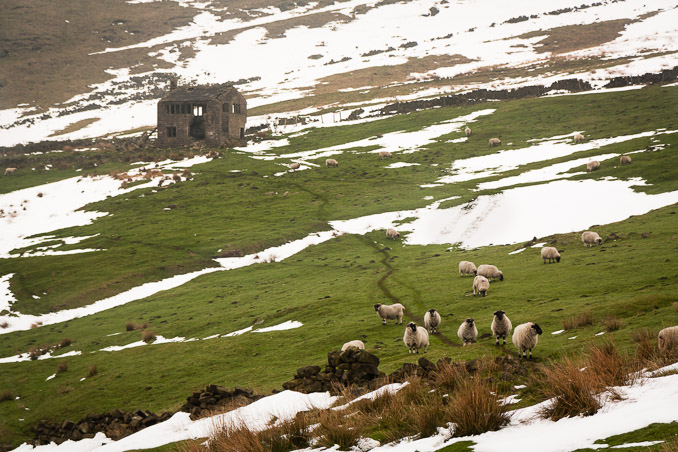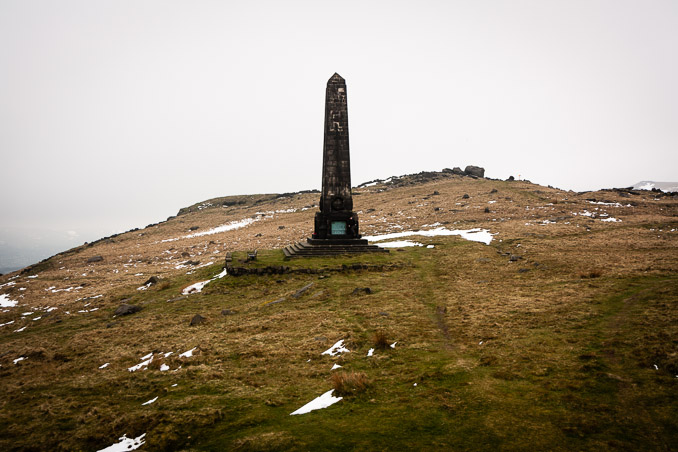 From there we visited Alderman's Brow before descending back to the dam that holds back Yeoman Hey reservoir. After crossing the dam, we ascended alongside the Ashway Gap slipway up to Ashway Moss.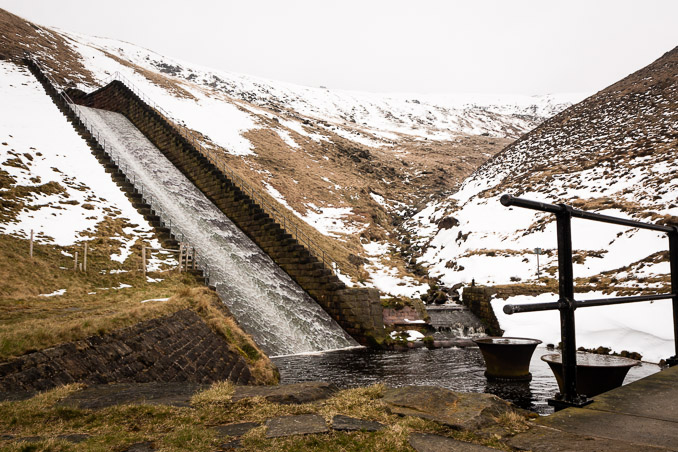 It was during this ascent that the snow was at its deepest and most untouched. We followed the contour of Dovestone Edge, past the Great Dovestone Rocks, all the way to Chew Reservoir. From there we went across Wimberry Moss to Alphin Pike, before descending back to Oldham way and returning to the car and heading to the pub for some well-earned hot food and a pint.