Rewind: Snow
Posted on Saturday, 19th January 2013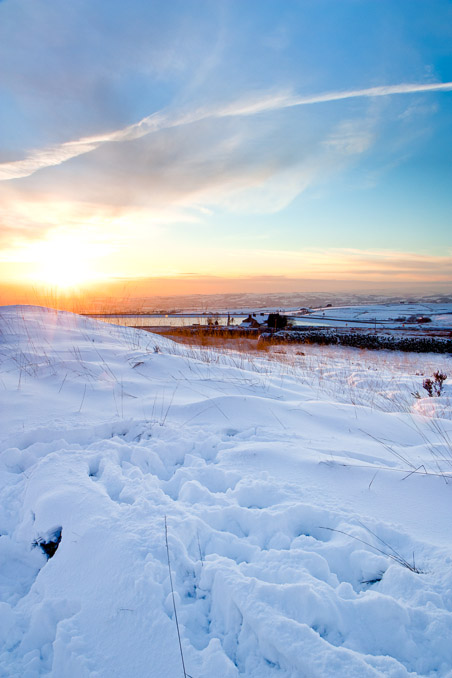 Britain has seen its first covering of snow over the last few days, along with all the overreaction, complaining, and infrastructure meltdown that comes with even the lightest spinkling of water crystals this little island receives. Our nation seems ill-equipped to deal with the rare and irregular arrival of the white stuff, and handles its effects comedically poorly compared to some of our Scandinavian neighbours and Canadian cousins, who are well experienced in dealing with winter-long coatings.
Regardless, I love the snow. I'm always delighted by the transformation it makes to the landscape.
I had planned on going out for a walk in the Peak District today with a friend to enjoy our recent frosting, and maybe get a few photos along the way. Unfortunately, he couldn't make it, I woke up with a hangover, and there had been no fresh snow, so I stayed at home — all terrible excuses, I know. So instead, here are some snow photos from the archive. The title image and the first three below were all taken around Scout Moor, near Ramsbottom, in December 2010.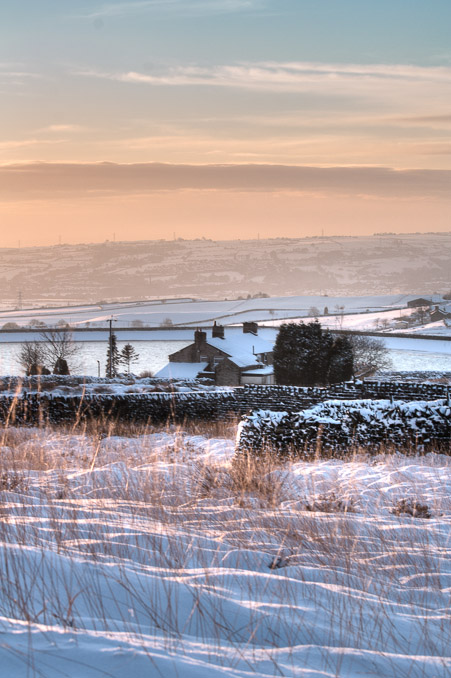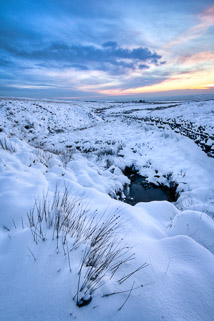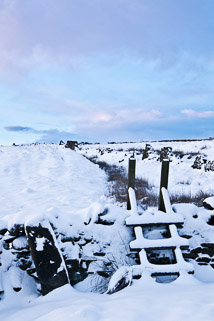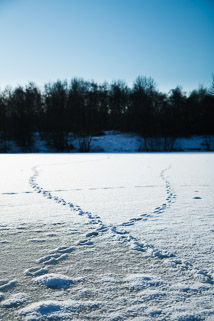 The final image in the trio above, was taken in Chorlton Water Park, as was this next shot.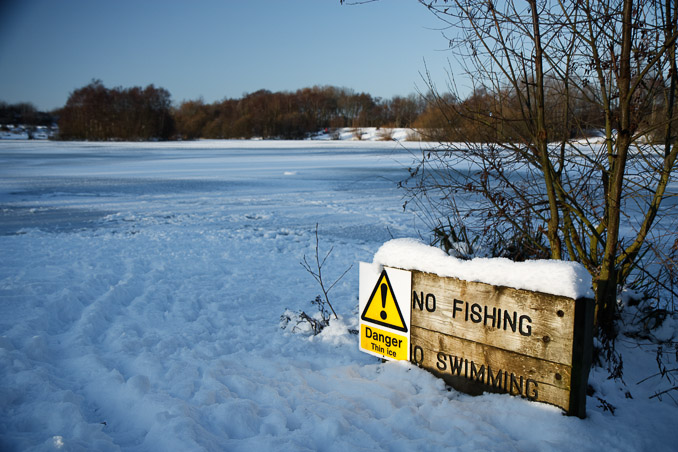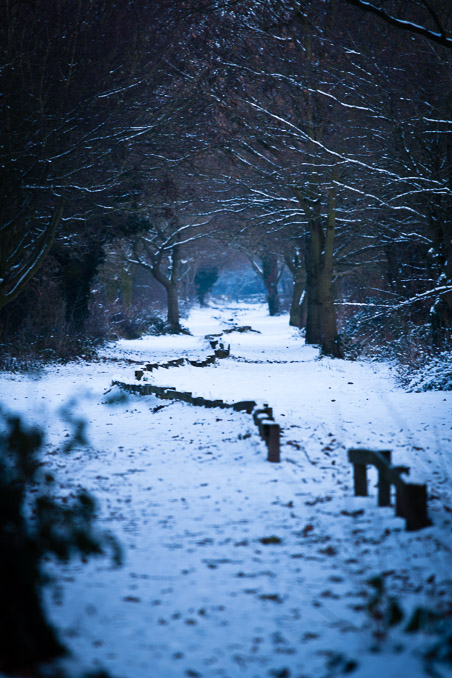 Above, a view down the winding Wirral Way. Finally, sheep huddle together in a view across Ramsbottom to Peel Tower on Holcombe Moor.